What are Exchange Traded Funds?
An Exchange Traded Fund (ETF) is an investment fund traded on a stock exchange, such as the New York Stock Exchange (NYSE). ETFs can be thought of as modern day mutual funds, but that can be traded at any time of day whilst the stock market is open. They are usually structured as Open-end Investment Companies (OEIC's), as are mutual funds and are governed by the same regulations.
ETFs are liquid and tradeable throughout the day, unlike mutual funds which are only sold at the end of the day at its Net Asset Value (NAV).
ETFs are often low-cost and track an index, making them very popular for investors. Exchange Traded Funds & Products have increased by nearly 20% over a ten year period and there are now $4 trillion worth of ETFs & ETPs under management.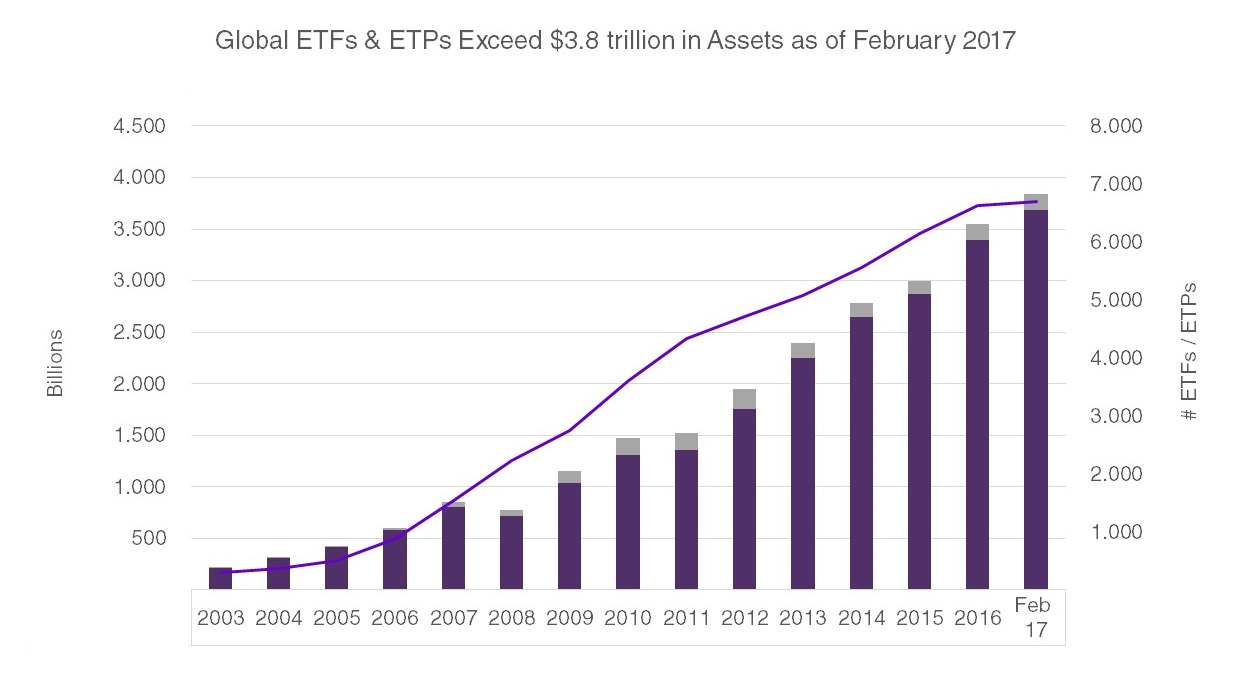 An ETF holds assets such as stocks, commodities, or bonds and generally operates with an arbitrage mechanism designed to keep it trading close to its net asset value, although deviations can occasionally occur.
You can think of an ETF as a share of a basket of goods. For example. the SPY ETF tracks the S&P 500 index. The S&P 500 index is made up of the largest companies in the USA such as Google, Amazon, Apple, Coca-Cola and Wallmart.
The idea of investing in Exchange Traded Funds is to reduce risk. Rather than invest in one company which may go bankrupt, you invest in a basket of companies, such as the S&P 500, so you are invested across most of the market, not just depending on the fortunes of one business. You can read more here about the importance of diversification and click here to see The Money Pouch ETF strategies.
ETFs must be bought with a brokerage account such as the one The Money Pouch uses.
As The Money Pouch uses an independent investment management company, we aren't tied to any ETF providers, so we can select the best ETF's on your behalf.
If you want to invest in ETFs with The Money Pouch, we will automatically reinvest dividends and capital gains automatically on your behalf. We will also help you to reduce risk with asset diversification to protect your investment portfolio from sharp stock market drops.
Click here to GET STARTED.